Commercial Building Deep COVID19 Cleaning
7/7/2020 (Permalink)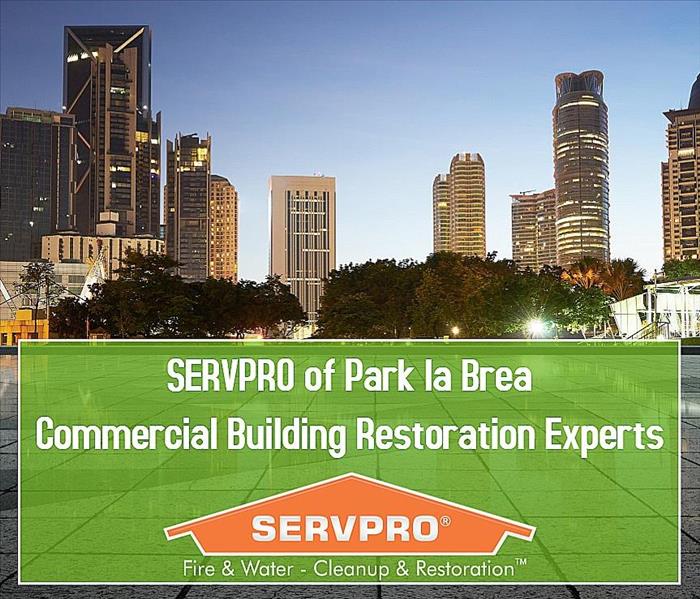 24/7, 365, we are here to help with all water damage, fire damage, mold damage, and deep cleaning needs!
While we do our best to help businesses prepare for the unexpected, we are also fully equipped to help businesses recover from the current COVID19 pandemic. In a recent study, data concluded that customers trust businesses that are professionally cleaned over ones that are self-cleaned. Based on the data collected, 64% of consumers are more likely to choose to shop at a store that has a decal stating the store has been professionally cleaned. In order to keep our local businesses and community partners ahead of the curve, we have implemented the Certified: SERVPRO Cleaned program and provide FREE window decals to all businesses who sign up for our cleaning services.
Proactive Viral Cleaning - Using our Proprietary EPA-Approved Hospital-Grade cleaning solutions we treat all high-touch surfaces to ensure no virus or bacteria is left exposed to customers and staff
COVID19 Positive Cleaning - Safety will always be our number one priority. Keeping your staff and customers safe with our advanced cleaning techniques. All high touch surfaces will be sanitized, air quality treatments will be performed, and all staff will come equipped with full PPE.
We will continue to work hard to keep our community partners and businesses safe and OPEN. In addition, we continue to offer 24/7 water damage, fire damage, and mold damage services. Ask us for more information or call us today to schedule services! If you own a business in the Los Angeles, CA area, we will provide a free quote and inspection to help you stay prepared!